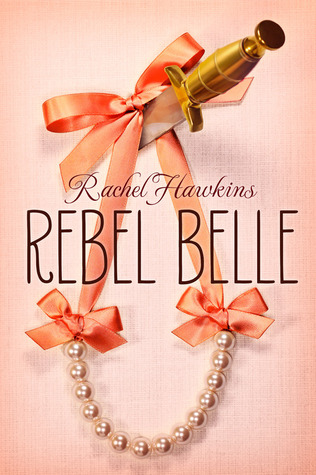 Recommended for: anyone wanting a fun and action-filled read

Read from May 22 to June 11, 2015
★★★★★
I loved this book! I can't even think of one thing that I didn't like about it. I love Rachel Hawkins' writing style, and all of the characters in this book. Rebel Belle is the perfect mix of action, humor, contemporary, and supernatural. It's such a fun book!
I love Harper's personality. She's sweet, funny, smart, and just awesome when she's beating people up. And I love all of the different people in her life: Bee, Ryan, her Aunts, David, and even Saylor. Everybody has such a unique personality and I just didn't want to finish this book because I loved being in this world!
The first sentence, Looking back, none of this would have happened if I'd brought lip gloss the night of the Homecoming Dance, totally reeled me in. How does something so small as forgetting lip gloss become such a big deal?
I feel like this storyline is so unique and just downright fun. I don't know how I could rate this anything less than five stars.
*Spoiler review above*
What did you think of Rebel Belle?