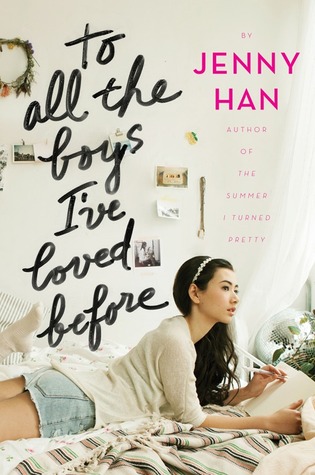 Recommended for:
 people who love romance and "quirky" main characters
Read from January 01 to 07, 2015
I absolutely enjoyed this book! I don't know how long it's been since I've read a book where I genuinely loved so many of the characters.
I just really liked the storyline, how Lara Jean's love letters get sent without her knowing. I mean, it sounds like such a nightmare! I loved reading the way Lara Jean handled the whole situation. This was such a fun, cute, and funny book. I adored Lara Jean and her sisters; I didn't expect her sisters to play such a large part in this book.
Lara Jean was a fun and quirky main character. I enjoyed reading Lara Jean's letters to the boys. And I didn't expect this book to take the turn it did. I loved every page of this novel, which doesn't usually happen with love stories. But I must say I can't exactly see this novel having a sequel. I liked the way it ended.
Overall, I'm glad 2015 is starting out with a five-star worthy and new favorite novel for me.
*Spoiler review available above*
What did you think of To All the Boys I've Loved Before?