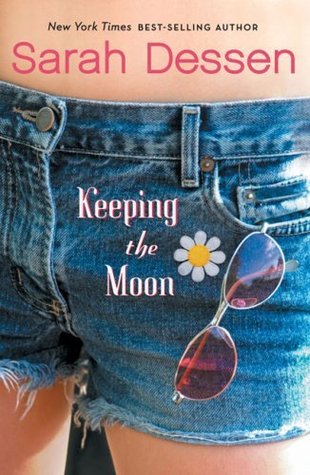 Recommended for:
anyone looking for a short and summery contemporary book
Read from 
December 30 to 31, 2014
This was a pretty good book, but out of the three Sarah Dessen books I've read so far I can't say it's my favorite. What I really liked about this book though is the whole "finding yourself" storyline. I liked Colie as a main character for the most part, and I did also really like Isabel.
Additionally, as with all Dessen novels, I like the way the title ties in. Dessen has a way of creating such unique characters, especially Aunt Mira, and I love that. Mira and even Colie's mother, Kiki, are unique and confident in their own way. I think this novel really teaches that if you believe in yourself, the rest of the world will, too.
I absolutely loved Morgan and Isabel's dance parties to random disco music. I just loved reading those parts.
Overall I think Keeping the Moon is a great book for boosting self confidence and happiness.
*Spoiler review above*
What did you think of Keeping the Moon?